madmax
Global Moderator


member is offline





Gender:

Posts: 1484

NEW TRACKS FOR ONLINE PLAY
« Thread started on: Nov 7th, 2011, 11:53am »
---
1)Multi Player update for Magaritaville (original track by Flash)




2) Multi Player Update for Dixboro Hump. Original Track by 572BB




3) Mountain Springs (aka Shartleville) Original Track by En4cer



4) MudPit by DDF8Fan




5) DerbyCross by 572BB based on the FlashDome




6) Graveyard by En4cer





7) Multi Player Football track update...Original Track by FLASH



8) MULTI PLAYER UPDATE FOR DENT TRACK
Original track by 572BB



9) Highway to Hell Multi Player Figure 8

Original Track by 572BB




10) Multiplayer Update for Blacktop
Original Blacktop track made by FLASH!!!





11) Multi-Player Update for Rumble in the Junkyard.

ORIGINAL TRACK REQUIRED!!! MADE BY LETSDERBYMINIVANS






11) Jump Track for ONLINE PLAY!!! Original Track by FLASH




12) Madison FlagPole by 572BB



13) Fort Dodge Figure 8 by 572BB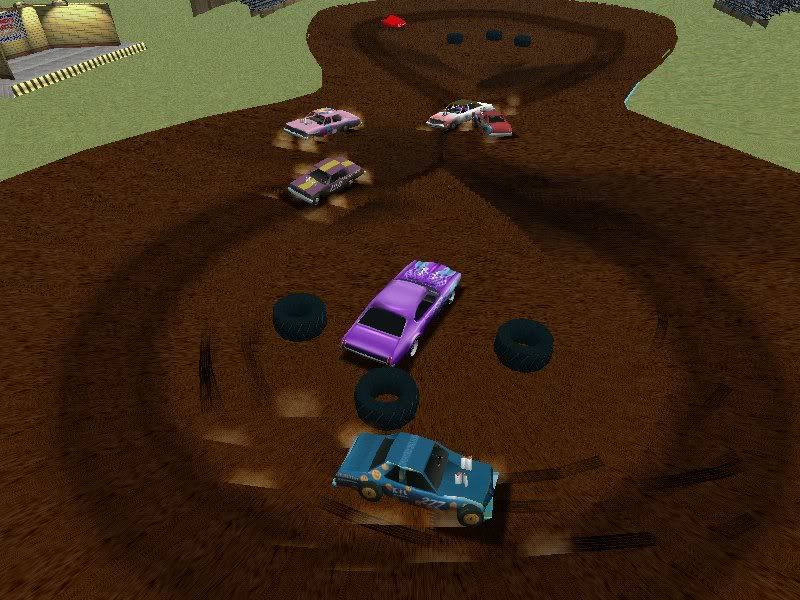 14) Springfield Oval by 572BB



15) Winter Track by Lets Derby Minivans..
Picture to follow


16) Smash Island by Strassman



17) Flamboro By madmax, Strassman, 572bb



18) Happy Fun Park, by Strassman,



19) Talladega by DDF8Fan




20) The Moontrack by Strassman



21) Small Pinewood by Madmax
Picture to follow ..


22) Saskabush Field by Strassman



23) Sandbox by Strassman



24) Killarney by Strassman
Picture to follow